Weather conditions play a significant role in construction projects, influencing project timelines, work efficiency, and overall project outcomes. From extreme temperatures and precipitation to high winds and storms, various weather elements can significantly impact construction activities. This article explores the impact of weather conditions on construction projects, highlighting the importance of planning, mitigation strategies, and adapting to weather challenges to ensure successful project execution.
Delays in Construction Timelines:
Unfavorable weather conditions can cause delays in construction timelines. Extreme temperatures, heavy rain, snowfall, or storms can impede progress, restrict access to the site, and affect the productivity of construction crews. Proactive planning, including factoring in potential weather-related delays in project schedules, allows for appropriate adjustments and helps manage client expectations.
Safety Risks for Workers: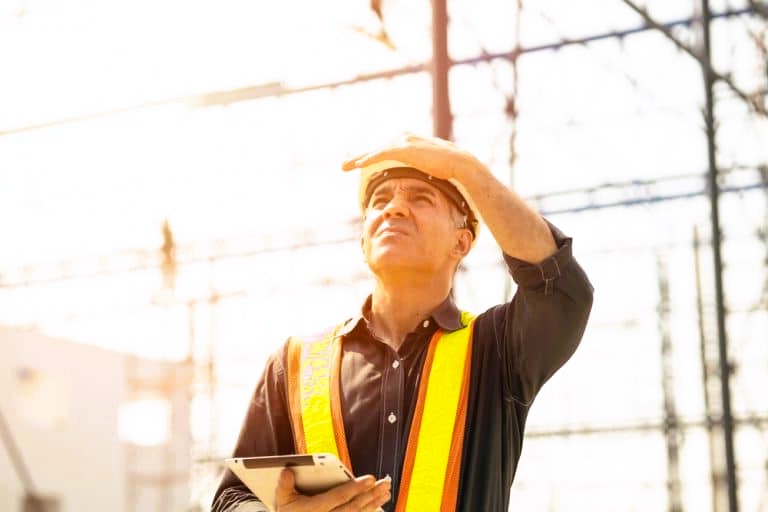 Adverse weather conditions pose safety risks to construction workers. High winds, lightning, icy surfaces, or extreme heat can jeopardize worker safety. Implementing robust safety protocols and providing appropriate personal protective equipment (PPE) is essential to minimize the risks associated with weather conditions. Regular monitoring of weather forecasts and implementing temporary work stoppages during severe weather events help ensure worker well-being.
Effect on Material Storage and Quality:
Weather conditions can affect the storage and quality of construction materials. Exposure to moisture, extreme temperatures, or prolonged sunlight can cause damage to materials, such as wood, cement, or steel. Proper storage measures, including covering materials, providing insulation, or utilizing climate-controlled storage facilities, help maintain material integrity and prevent deterioration. Energy-Efficient Construction: Advantages and Implementation in Kenora.
Impact on Equipment and Machinery:
Weather conditions can impact the performance and longevity of construction equipment and machinery. Extreme temperatures, humidity, or exposure to water can affect the functionality of electrical components, engines, or hydraulic systems. Regular maintenance, protection from adverse weather, and implementing preventive measures help mitigate potential equipment breakdowns and prolong their lifespan.
Soil and Foundation Challenges:
Weather conditions, especially heavy rain or freeze-thaw cycles, can pose challenges to soil stability and foundation integrity. Excessive rainfall can lead to soil erosion, soil compaction issues, or slope instability. Freeze-thaw cycles can cause soil expansion and contraction, affecting foundation structures. Implementing proper drainage systems, soil stabilization techniques, and utilizing suitable foundation designs help mitigate weather-related soil and foundation challenges.
For more information on managing weather conditions in construction projects, you can visit the following websites:
Mitigation Strategies:
Mitigating the impact of weather conditions on construction projects requires proactive planning and implementation of strategies. This includes closely monitoring weather forecasts, incorporating weather contingency plans into project schedules, and allocating additional resources to expedite construction during favorable weather windows. Flexibility in scheduling and utilizing weather-resistant construction techniques can help minimize the effects of adverse weather.
Adapting to Weather Challenges:

Adapting construction techniques to weather challenges is crucial for project success. For example, in regions prone to high winds, utilizing modular construction methods or incorporating wind-resistant design features can help maintain construction progress. In extreme cold climates, employing insulated forms or utilizing winter construction methods allows work to continue efficiently. Adapting to weather challenges ensures that construction projects can proceed even in adverse conditions.
Conclusion:
The impact of weather conditions on construction projects is undeniable. Adverse weather can cause delays, safety risks, material and equipment challenges, and affect soil stability and foundations. By understanding and anticipating weather challenges, implementing mitigation strategies, and adapting construction techniques, project managers can navigate weather-related obstacles and ensure successful project execution. Proactive planning, adherence to safety protocols, and continuous monitoring of weather conditions are essential to minimize disruptions and optimize project outcomes.