Renovation Tips for Historic Buildings
Renovating historic buildings requires a delicate balance between preserving the historical significance and character of the structure while incorporating modern functionality and comfort. Historic buildings hold cultural, architectural, and historical value, and proper renovation techniques are crucial to ensure their preservation for future generations. This article provides valuable renovation tips for historic buildings, highlighting the importance of preservation, best practices, and resources available for successful renovation projects.
Research and Documentation:
Before embarking on a renovation project, thorough research and documentation of the historic building is essential. Gather information about its architectural style, historical significance, original materials, and construction techniques. Consult historical records, archives, and local heritage organizations to gain a comprehensive understanding of the building's history. This research will guide the renovation process and help maintain the building's authenticity.
Preservation of Original Features:
Preserving and restoring the original features of a historic building is key to maintaining its unique character. Carefully assess the condition of architectural elements, such as ornamental plasterwork, woodwork, windows, and facades. Whenever possible, repair and restore original features rather than replacing them. Skilled craftsmen can employ traditional techniques and materials to ensure authenticity while addressing structural and aesthetic concerns.
Compatibility of Materials:
When undertaking renovations, it is crucial to use materials that are compatible with the historic building's original construction. Consult with preservation specialists, architects, and conservation experts to select appropriate materials that match the building's period and style. This ensures that the renovated elements seamlessly integrate with the existing structure while maintaining historical accuracy.
Structural Stability and Safety:
Ensuring the structural stability and safety of a historic building is paramount. Engage qualified structural engineers to assess the building's foundation, walls, and roof. Identify any structural deficiencies or weaknesses and develop a comprehensive plan to address them. Reinforcement techniques should be implemented without compromising the building's historical integrity.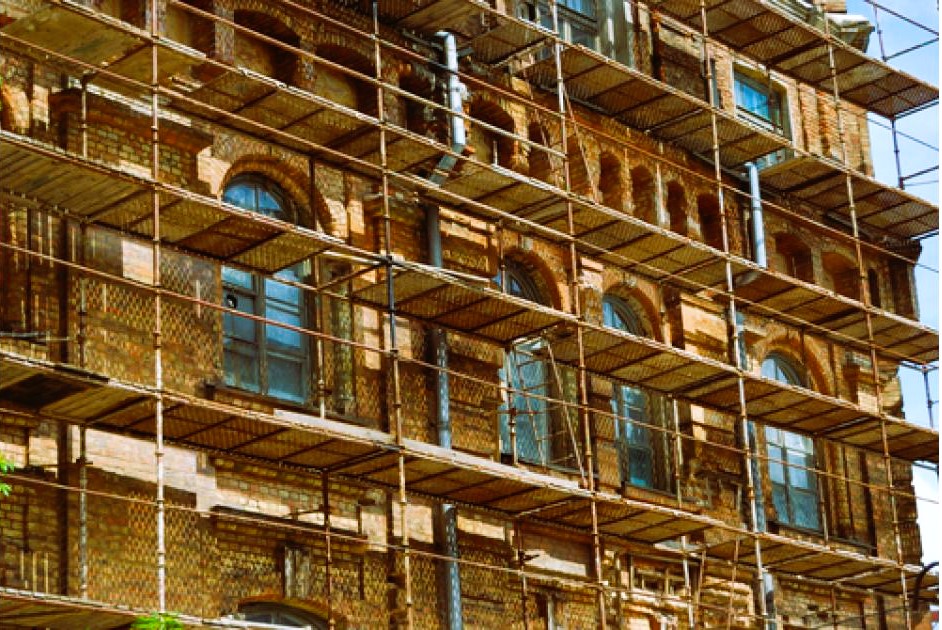 Energy Efficiency and Sustainability:
Integrating energy-efficient and sustainable features into historic buildings is possible without compromising their historical value. Consult with professionals experienced in retrofitting historic structures to incorporate insulation, energy-efficient windows, and modern mechanical systems while respecting the building's original fabric. This helps improve energy efficiency, reduce environmental impact, and enhance occupant comfort.
Compliance with Building Codes and Regulations:
Renovations of historic buildings must adhere to local building codes and regulations while accommodating the unique challenges posed by historical structures. Collaborate with architects, preservation officers, and local authorities to ensure that the renovation plans meet safety standards while preserving the building's historical significance.
Historical Tax Credits and Funding:
Investigate potential historical tax credits, grants, and funding programs available for historic building renovations. Many governments and organizations offer financial incentives to support the preservation and renovation of historic structures. Consult local heritage organizations, preservation societies, and government agencies to explore available resources for funding assistance.
Conclusion:
Renovating historic buildings requires a thoughtful and informed approach to preserve their historical value while meeting modern needs. By conducting thorough research, preserving original features, using compatible materials, ensuring structural stability, incorporating energy-efficient solutions, and complying with building codes, successful renovation projects can breathe new life into historic structures. Embracing best practices and seeking guidance from preservation experts and local heritage organizations can help navigate the unique challenges of renovating historic buildings.