Effective construction site planning and layout are critical for the success of construction projects in Kenora. Proper planning and organization of construction sites contribute to efficient workflows, enhanced safety, and improved project outcomes. This article explores the best practices for construction site planning and layout in Kenora, emphasizing key considerations, strategies, and resources available to optimize construction site operations.
Conducting Site Assessments:
Before initiating any construction project in Kenora, conducting a thorough site assessment is essential. Assess the site's topography, soil conditions, drainage patterns, and environmental constraints. Identify potential challenges such as underground utilities, protected areas, or steep slopes that may impact site planning and layout decisions. Understanding site-specific conditions allows for better design and allocation of resources.
Planning for Site Access and Egress:
Efficient site access and egress are crucial for construction projects in Kenora. Plan for appropriate entry and exit points to accommodate construction vehicles, workers, and material deliveries. Consider the surrounding road network, traffic flow, and proximity to utilities and amenities. Implement proper signage, traffic control measures, and temporary roadways as needed to ensure safe and convenient access for construction activities.
Optimizing Material Storage and Handling:
Effective management of materials on construction sites is essential to ensure smooth operations and minimize waste. Designate designated areas for material storage and organize them strategically to minimize transportation distances and reduce the risk of damage or loss. Utilize proper storage methods such as pallets, racks, or containers to maintain the integrity of materials. Implement a tracking system to monitor material inventory and streamline procurement. Building Codes and Regulations: Compliance in Kenora's Construction Industry.
Establishing Clear Work Zones:
Dividing the construction site into clear work zones enhances productivity, safety, and coordination among construction teams. Assign specific areas for different trades or construction activities to minimize conflicts and streamline workflows. Clearly demarcate work zones using signage, barriers, or color-coded markings to ensure clarity and prevent unauthorized access. Regularly communicate and coordinate with subcontractors and workers to maintain a well-organized site layout.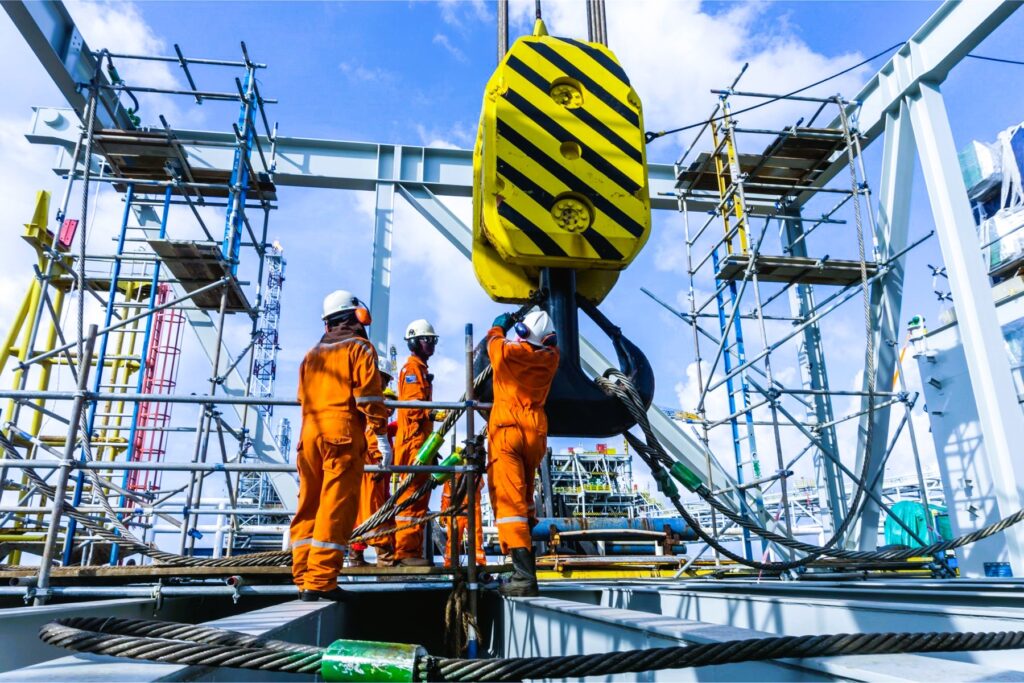 Prioritizing Safety:
Safety should be a top priority in construction site planning and layout. Identify potential hazards and implement safety protocols to mitigate risks. Provide clear signage, safety barriers, and personal protective equipment (PPE) to ensure the well-being of workers and visitors. Implement regular safety inspections, toolbox talks, and training programs to promote a culture of safety on the construction site.
Efficient Space Utilization:
Optimizing space utilization on construction sites maximizes productivity and minimizes disruptions. Plan the layout to minimize congestion, provide sufficient working areas, and optimize material flow. Consider factors such as the location of temporary facilities, parking areas, and waste disposal sites. Utilize temporary structures, such as on-site offices or welfare facilities, in space-efficient configurations to minimize the impact on the site's overall footprint.
Environmental Considerations:
Kenora's natural environment demands attention to environmental considerations in construction site planning. Protect nearby water bodies, vegetation, and wildlife habitats by implementing erosion control measures, sedimentation ponds, and silt fences. Implement sustainable practices, such as waste management plans, recycling, and energy-efficient equipment usage. By prioritizing environmental stewardship, construction projects can minimize their ecological footprint.
Resources for Construction Site Planning:
Construction professionals in Kenora can access resources to support effective site planning and layout. The following websites provide valuable information on best practices, guidelines, and codes related to construction site planning:
Conclusion:
Effective construction site planning and layout are crucial for successful project execution in Kenora. By conducting site assessments, planning for site access, optimizing material storage, establishing clear work zones, prioritizing safety, efficient space utilization, and considering environmental factors, construction professionals can optimize site operations and enhance project outcomes. Adhering to best practices and utilizing available resources ensures that construction sites in Kenora are organized, safe, and productive.